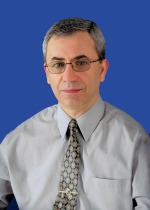 Our team is led by Greg Yezersky, who is the founder and president of the Institute of Professional Innovators (IPI). He is known as the creator of the General Theory of Innovation (GTI), the only scientific theory of innovation with prescriptive and predictive capabilities, and its multiple applications. Greg has been in the business of innovation since 1983 providing consulting services for many Fortune 500 companies with innovation project success rate exceeding 98 percent. He has taught GTI and its applications globally in both commercial and academic (University of Michigan, since 2003) settings. Mr. Yezersky is also a renowned TRIZ expert (certified in 1988 by Genrich Altshuller, the creator of TRIZ) with more than 25 years of experience.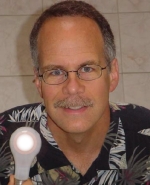 Dave Verduyn has 21 years industry experience in Design and Systems Engineering, Technical Instruction, Product Development Consulting & Technical Course Development. Since 1983 he has trained over 10,000 engineers & product developers in leading Design for Six Sigma (DFSS) Methods including Systematic Innovation, VOC, QFD, eQFD, TRIZ, FMEA, CAD, VA/VE, and more. Dave has a broad range of practical experience including Automotive, Consumer and Industrial products, Medical Systems, Defense and Service Industries. He splits his time between Client Workshops, In-House Training, Research, Course Development, and "Hands On" Project based Consulting. His relaxed and practical approach to education, clear communication skills, and "Down to Earth" teaching style, has earned him very high recognition with his industry clients.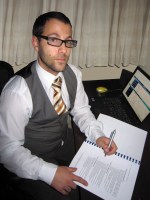 Wojciech Ozimek is a GTI Trainer and Consultant. He also has 8 years of experience as a Project Manager. As a consultant, Mr. Ozimek served in IT, non-governmental organizations, architecture, marketing communications, and in other industries. He is one of the few Polish experts in post-colonial studies. In his spare time, he loves to paint, play the guitar, and hike in the mountains.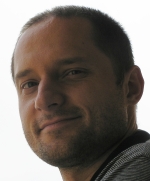 Wojciech Przychodzeń is a GTI Trainer and Consultant and certified Project Management Professional (PMP). His special expretise is in managing big, international projects. Wojciech has been consulting in IT, publishing, and clothing industries. In addition to innovation, he has experience in quality improvement, business relocation, and change management. Wojciech is passionate about cultures of the Far East and cold weapon. In his spare time, he translates books.